NCSA Radio 2021 / 1st Quarter Spots
Welcome to the file download page for the Idaho State Broadcasters Association NCSA Program / Radio. At the end of each row, there is a "Right Click to Save As" link.
---
NCSA Radio 2021 / 1st Quarter
For Reference Only: NCSA Affidavit
---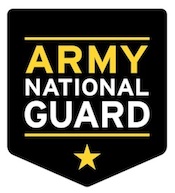 New Army National Guard Spots and Traffic Information
The ANG has produced a lot of new spots that include information regarding, COVID-19 Information, Trade Skills, Fires, Education, Serving Close to Home...and many other resources.
Note: These are in addition to the spots for the 3rd Quarter below
Army National Guard / ANG
| | | | |
| --- | --- | --- | --- |
| SPOT | TRT | LANGUAGE | LINK |
| Always Ready | :30 | English | Right Click, Save As |
| Always Ready (English script) PDF | N/A | use this for translation | Right Click, Save As |
| I Will | :60 | English | Right Click, Save As |
| | :30 | English | Right Click, Save As |
| | :60 | Spanish | Right Click, Save As |
| | :30 | Spanish | Right Click, Save As |
| | | | |
| Guard Lifestyle | :60 | English | Right Click, Save As |
| | :30 | English | Right Click, Save As |
| | :60 | Spanish | Right Click, Save As |
| | :30 | Spanish | Right Click, Save As |
| | | | |
| Guard Family | :60 | English | Right Click, Save As |
| | :30 | English | Right Click, Save As |
| | | | |
| Live Here, Serve Here | :60 | English | Right Click, Save As |
| | :30 | English | Right Click, Save As |
| | :60 | Spanish | Right Click, Save As |
| | :30 | Spanish | Right Click, Save As |
---
Project Filter : Vaping Dangers (Note: Watch for updated spot coming soon. Use this version for now)
| | | | | |
| --- | --- | --- | --- | --- |
| Name | TRT | File Type | Size | Download Link |
| Eagle High School / "Just One Hit" | :30 | mp3 | 915k | Right Click, Save As |
---
Idaho Dept of Transportation: "Star Card ID"